Relocation to the former Central Government Offices
Since 1986, the offices of the Department have mainly been accommodated in the Queensway Government Offices (QGO). Over the years, the Department has demand for more office space due to operational and development needs. Given the limited floor area in the QGO, the Department has to accommodate some of its offices in different commercial buildings and government-owned premises in the vicinity of Admiralty. The offices of the Department, therefore, are currently scattered among the QGO and other different buildings.
It was announced in the 2009-10 Policy Address that the Main and East Wings of the former Central Government Offices (CGO) would be preserved for use by the Department after the relocation of the bureaux to the new CGO at Tamar. In December 2012, the Government announced the decision to reuse the West Wing of the former CGO and allocate it for use by the Department and law-related organisations. This arrangement will enable all divisions of the Department to be accommodated in the three Wings of the former CGO, which will help enhance the Department's overall operational and service efficiency. The provision of some space to law-related organisations for setting up their offices will also support the Government's policy to enhance the HKSAR's position as an international legal and dispute resolution services centre in the Asia-Pacific region.
The Division is charged with managing this large-scale relocation project and oversees the planning and implementation work. Phase 1 relocation to CGO Main and East Wings is scheduled for the second quarter of 2015 while Phase 2 relocation to CGO West Wing is scheduled for early 2018. At the same time, the Division also commenced planning work for the renovation of the former French Mission Building, which will be taken over by the Department to provide space for use by law-related organisations after the Court of Final Appeal has moved out from there and completion of necessary procedures. Together, the French Mission Building and the former CGO buildings will form a "legal hub" in the heart of Hong Kong's central business district.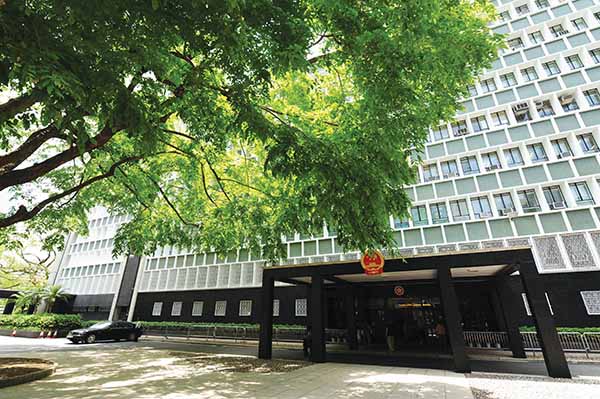 Former Central Government Offices