Civil Advisory Unit
The Civil Advisory Unit advises all government bureaux and departments on civil law issues of a general nature, including statutory interpretation, administrative law issues and legislative proposals.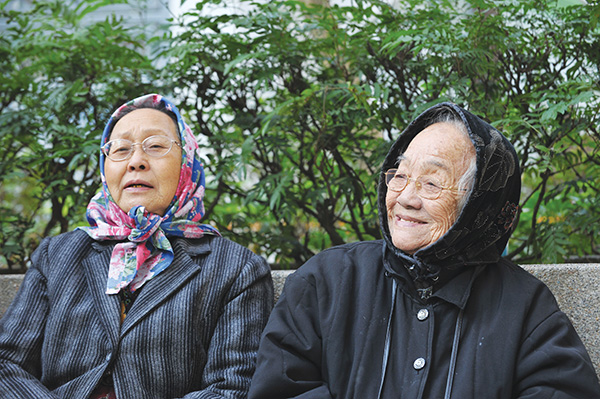 The Civil Advisory Unit has advised government bureaux and departments on many legal issues, including the Guangdong Scheme
It is imperative that a public body exercises all its powers and functions in a lawful manner. The Civil Advisory Unit advises government bureaux and departments on the scope of their powers and functions, the legality of their decisions in the exercise of any discretion conferred on them (e.g. in licensing) and other areas which may be subject to legal challenge. By way of examples, the unit has advised on legal issues arising from the Government's "Scheme $6,000", financial assistance for elderly persons who choose to retire on the Mainland (the Guangdong Scheme) and the one-off assistance package to owners of trawler vessels, local deckhands and owners of fish collector vessels affected by the trawl ban.
It is important that the law should evolve over time to meet the changing needs of our society. When a need arises for new legislation or amendment to existing legislation, the unit provides advice to the bureaux or departments on the draft drafting instructions before proceeding to legislative drafting. Major legislative proposals which have been advised by the unit include those on the protection of personal data, the control of trade descriptions, the trawl ban, the electronic health record sharing system, and private columbaria.
Counsel of the unit act as legal advisers to statutory boards or committees, e.g. Supplementary Medical Professions Council, Pharmacy and Poisons Board, and Liquor Licensing Board. Counsel of the unit also serve as members of working parties and from time to time attend meetings (together with representatives from the relevant government bureaux or departments) before the Executive Council and panels or committees of the Legislative Council.
Not every dispute involving the Government will end up in Court. The unit advises on liability and merits of civil disputes referred by the relevant government bureaux or departments and recommends the appropriate ways of resolving disputes (including arbitration and mediation) in appropriate cases.
In addition to the above, other major work handled by the unit includes advising on the review of the law concerning transsexuals, the review of social security system, the review of the Chinese Temples Ordinance (Cap 153) and the operating arrangement of the Guangzhou-Shenzhen-Hong Kong Express Rail Link.