Planning, Environment, Lands & Housing Unit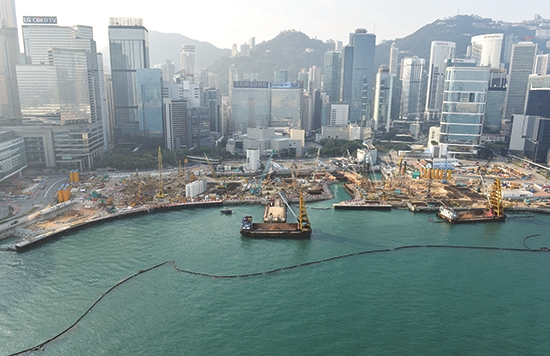 The Planning, Environment, Lands & Housing (PEL&H) Unit has two teams, namely, the Advisory Team and the Litigation Team.
PEL&H (Advisory) Team
Counsel of PEL&H (Advisory) Team advise the Government on a wide range of matters relating to town planning, environment, lands, building, building management, housing, road scheme, railway projects, reclamation works, heritage, government rent and rates. In 2012, 2013 and 2014, significant matters and projects on which the team advised include:
Town planning
Proposed amendments to the Central District (Extension) Outline Zoning Plan relating to the Central Military Dock
Environment
Waste Management Strategy
Introduction of new Air Quality Objectives
Control on emission of pollutants
Land and buildings
Post-enactment review and proposed amendments to the Land Titles Ordinance (Cap 585)
Development of the North East New Territories New Development Areas
Proposal to establish a statutory regime for the property management industry
Pilot Scheme for Arbitration on Land Premium
---
PEL&H (Litigation) Team
Counsel of the team act as instructing solicitors or advocates, as the case may be, in representing the Government in the conduct of civil litigation cases concerning land, town planning, buildings, environment and housing in all levels of courts, boards and tribunals in the HKSAR, and some of the work has been briefed out to private practitioners as may be required.
In 2012, 2013 and 2014, the team handled a wide variety of litigation cases, including:
town planning appeals
building appeals
land disputes
environmental protection appeals
rating and government rent appeals
land compensation claims under various statutory scheme
The team also handled public law litigation arising from matters under its purview, e.g. judicial review applications challenging decisions of the Town Planning Board or determinations of the Appeal Tribunal (Buildings) and the relevant authority's approval for environmental impact assessments and permits, as well as arbitration cases (other than those related to construction works).