Mr Daniel Lam, BBS, JP, Council Member, Hong Kong International Arbitration Centre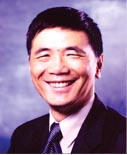 Mr Daniel Lam, BBS, JP,
Council Member, Hong Kong International Arbitration Centre
Mr Lam is the Honorary Advisor to the DCL Consultants Limited. He is an expert in property development and construction, specialized on developments above railway stations and depots, and is a practicing arbitrator. He was the Director-Property of Hong Kong's Kowloon-Canton Railway Corporation (2000-2007). He first qualified as a Chartered Building Surveyor and registered as an Authorized Person under the Buildings Ordinance of Hong Kong. He is a Fellow of the Royal Institution of Chartered Surveyors and the Hong Kong Institute of Surveyors. He has been elected as a Chartered Arbitrator and listed on the London Panel of Arbitrators of the Chartered Institute of Arbitrators. He is also listed on similar panels in Hong Kong and Vancouver, and is appointed as Arbitrator to the China International Economic Trade Arbitration Commission and the Beijing Arbitration Commission. In 1995 Mr Lam was appointed as Non-official Justice of Peace and in 2001 awarded the Bronze Bauhinia Star.
Mr Lam was the President of the Hong Kong Institute of Surveyors in 1986-1987. Because of Mr Lam's professional knowledge and interest in arbitration, he has been appointed as arbitrator in a number of cases. He is a Council member of the Hong Kong International Arbitration Centre since 1993, Chairman of its Mediators Accreditation Committee (2002-2006); and a Fellow and Past Chairman of the Hong Kong Institute of Arbitrators (1997-2000).
Mr Lam has held a number of professional and public service positions in Hong Kong, such as member of the Land & Building Advisory Committee (1986-1990), Hong Kong Housing Authority (1993-2001) and Chairman of its Building Committee (1996-2001), and member of the Construction Industry Review Committee. During 1991-1993, Mr Lam was appointed as a consultant to the World Bank, Washington DC, and contributed to a report on China's urban land policy.