Mr Dennis Hu, Partner, Jun He Law Office (HK)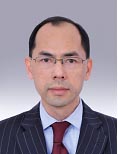 Mr Dennis Hu,
Partner, Jun He Law Office (HK)
Dennis Hu is a partner with Jun He Law Offices, and based in its Hong Kong office.
Mr Hu has extensive experience in direct investments, mergers and acquisitions, private equity transactions, corporate finance, banking, regulatory compliance, general corporate and commercial matters.
Mr Hu has previously advised numerous corporate clients, listed companies, PRC enterprises, and private equity funds in connection with their cross-border investments, joint ventures, corporate restructuring, sale and purchase of shares and securities issue; covering real estate development, petro-chemical, construction materials and natural resources projects.
Mr Hu is admitted to the practice of law in Hong Kong and New York State, and is a China-Appointed Attesting Office since 2006. He is fluent in English and Chinese (Mandarin, Cantonese).