Ms Elaine Liu, Council Member, Hong Kong Bar Association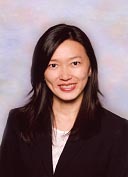 Ms Elaine Liu,
Council Member, Hong Kong Bar Association
Elaine Liu studied law in the University of Hong Kong and the University of London. She obtained LLB (Hon.) in 1987 and LLM in 1989 respectively.
In 1992, Miss Liu was admitted as a Solicitor in Hong Kong and had practiced as a Solicitor since then until 2001. She was also admitted as a Solicitor in England and Wales in 1993.
In 2001, she became a Barrister-at-law in Hong Kong, currently practices as a barrister in Sir Oswald Cheung's Chambers. Miss Liu is also an Accredited Mediator of Hong Kong International Arbitration Centre (HKIAC) since 2001 and an Accredited Mediator of Centre of Effective Dispute Resolution (CEDR) in England since 2009.
Fluent in Mandarin, Cantonese and English, she has been actively involved in PRC related matters since 1990s, and has successfully assisted many PRC parties and multi-national companies in resolving their disputes through alternative dispute resolutions or litigation involving jurisdictions in Hong Kong, PRC, Stockholm and British Virgin Islands. These include disputes among or in relation to joint ventures, shareholders, contractual and commercial, international trade, property, probate etc. The amount of claims involved ranges from millions to billions of Hong Kong dollars.
Miss Liu is a Council Member of the Hong Kong Bar Association in 2005-2010 and 2012. She had been the Chairman of the Young Barristers Committee and Publication Committee of the Hong Kong Bar Association. She is also a member of the Bar Association's Mainland Affairs Committee, Discipline Committee and Civic Education Committee etc. Miss Liu is a Council Member of Hong Kong Federation of Women Lawyers. In terms of public service and appointments, Miss Liu is currently the appointed Vice Chairman of Licensing Appeal Board, an appointed member of the Board of Review (Inland Revenue Ordinance), Estate Agents Authority and Nursing Council of Hong Kong.