Mr Gary Soo, President, Hong Kong Institute of Arbitrators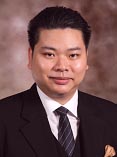 Mr Gary Soo,
President, Hong Kong Institute of Arbitrators
Gary Soo is a practising Barrister and Chartered Engineer. He has been practising in areas of civil litigation involving commercial and construction disputes and arbitration. He is now also serving as the President of the Hong Kong Institute of Arbitrators, the Hon Secretary of the Joint Mediation Helpline Office, and is also the Chairperson of the Special Committee of Arbitration and Dispute Resolution of the Hong Kong Bar Association. In 2008, Gary took up the position to serve as the Secretary-General of the Hong Kong International Arbitration Centre, until recently in 2010.
He is a listed panelist for domain name disputes of the Hong Kong International Arbitration Centre, the China International Economic Trade and Arbitration Commission, and the Asian Domain Name Dispute Resolution Centre. He is also on the panel of arbitrators of the World Trade Center Macau Arbitration Center and a number of arbitration commissions in Mainland China. He is an Adjunct Professor of the Department of Civil Engineering, University of Hong Kong, and is engaged in teaching and research in areas of construction law and disputes resolution.
Gary is also the co-author of the book "Construction Law and Practice in Hong Kong" and a contributing editor to the book "Arbitration in Hong Kong: A Practical Guide".